Incisivosaurus gauthieri (Xu, Cheng, Wang & Chang 2002)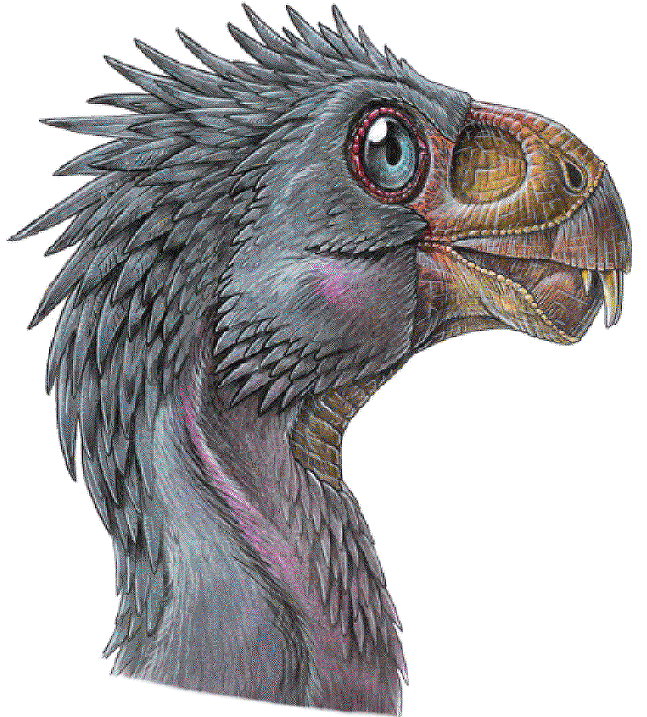 | | | | |
| --- | --- | --- | --- |
| Name Means: | "Gauthier's Incisor Lizard" | Length: | 3 feet |
| Pronounced: | In-siz-ee-voh-sore-us | Weight: | 9 pounds |
| When it lived: | Cretaceous Period - 120 MYA | | |
| Where found: | Liaoning Province, China | | |
Incisivosaurus is, without a doubt, one of the strangest dinosaurs ever discovered. A relative of the more famous Oviraptor, this turkey-sized dinosaur is the oldest known member of its group, the so called "egg thief" dinosaurs, or Oviraptorids. Contrary to its family name, Incisivosaurus probably did not eat eggs, due to its unusual mouth design. Unlike other Oviraptorids, which have a beak in place of the toothy jaws found in most meat-eating dinosaurs, Incisivosaurus had none. Like rabbits and rodents, it was a gnawer, probably feeding on conifer seeds and other hard plants and plant parts. Polished pebbles found in the stomach area of the Incisivosaurus remains show that it swallowed stones to grind the food up further, much as many birds do today.
But that wasn't Incisivosaurus' most unusual feature. While most other Oviraptorids had no teeth, besides the two bony prongs located on the roof of their mouths, Incisivosaurus had a mouth full of plant-grinding molars, premolars, incisors, and canines. And at the very front of the mouth was a pair of enormous gnawing incisors, similar to the "buckteeth" found in mice and beavers. These bizarre teeth have given rise to countless absurd descriptions of Incisivosaurus, from "the bucktoothed oviraptorid" to "the rabbitosaurus". It has been called "a cross between Bugs Bunny and the Road Runner". However you describe it, Incisivosaurus was obviously no carnivore.
Known from a long skull and a cervical .The name refers to the prominent incisiform premaxillary teeth at the front of its jaw similar to those used by rodents for gnawing and Jacques Gauthier. Incisivosaurus lacks the bird-like features found in others of its group. According to the describers , the bucked teeth suggest the dinosaur was an herbivore rather than a carnivore like its relatives.
---
Edugraphics.Net | Feenixx Publishing |